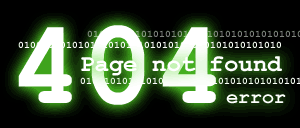 If you arrived here by following a link from another web site, or from another page on Charcoal Design, then please let us know so we can fix it.
If you typed the url in yourself then please check your spelling and try again. Alternatively, check our site map, or use our search function to find what it is that you are looking for.
Sorry, the page you were looking for was not found at this address.