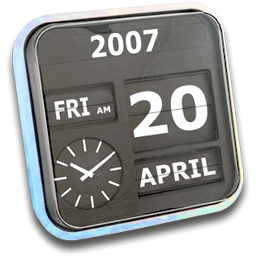 Download
About MagiCal
MagiCal is a FREE menu-based clock and calendar. It features a huge range of configuration options for how the time and date are displayed, and can operate either in conjunction with, or as a replacement for the built in system menu clock.
In addition to this, MagiCal features a handy drop-down calendar that can be torn off and placed anywhere on screen.
System Requirements
MagiCal requires a Macintosh™ computer running Mac OS X 10.5 or later. Both PPC and Intel Macs are supported. For Mac OS X 10.4 or earlier, use this version instead.